Concrete Batching Plant
Overview
Overview
Nikko Co., Ltd. has a long history in R&D and production of mixing related equipment.
Our concrete batching plants come with a number of optional accessories, equipped with the most advanced technology and arranged by Nikko's original design. Other than that, there is also a large variety of mixers for pharmaceuticals, food stuffs and so on. Please contact us for more details.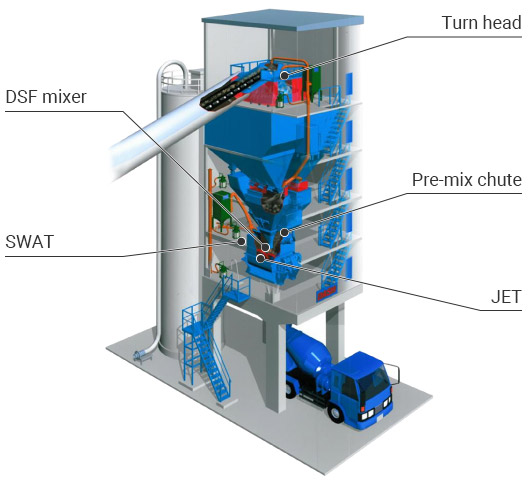 Air seal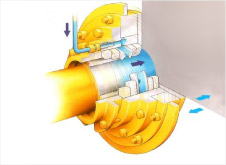 Air seal system will automatically feed oil to the mixer shaft seal. This unique system makes greasing work unnecessary and eases daily maintenance work. The cost of greasing will be greatly reduced by this system.
Automatic cleaning system (SWAT)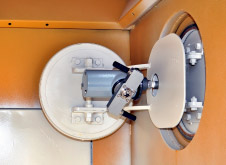 The inside of the mixer is cleaned automatically by a high-pressure water jet. All sides of the mixer are cleaned by high-pressure water jetted from a rotary nozzle. The nozzle is taken out of the mixer while mixing, preventing any concrete from clinging.
JET (water-pressure device)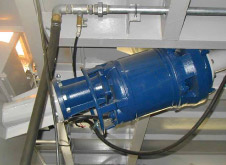 High-pressure injection of weighed water shortens the mixing time and reduces cleaning work after operation.
Control Panel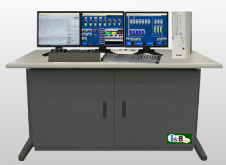 Plant control technology in unison with mechanical control owing to the accumulated knowledge and experience as a plant manufacturer.
Energy saving and labor saving operation can be done by easy operation with sophisticated graphic design and highly reliable industrial computer.
Waste-water treatment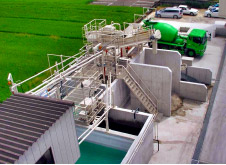 NPAS (Nikko Pure Aqua Station)
Discharged water is purified by Nikko's advanced technologies.
NPAS is a facility designed to process the remaining aggregate, sludge, and waste water that occurs during the washing work of a concrete batching plant and truck mixer for reuse or disposal. Optimum capacity will be selected depending on the amount of returned concrete, sludge, and waste water.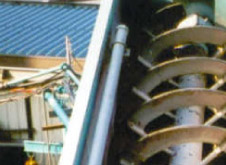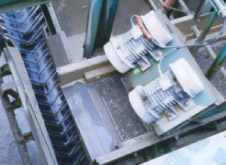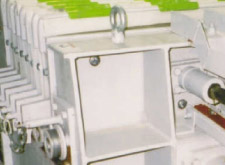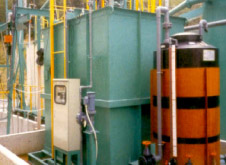 Need a solution for your plants?