Customer's Voice
case 1

NBD-160ABD & TOPα60-50AF in Thailand

Virgin: 160 ton per hour
Recycle: 60 ton per hour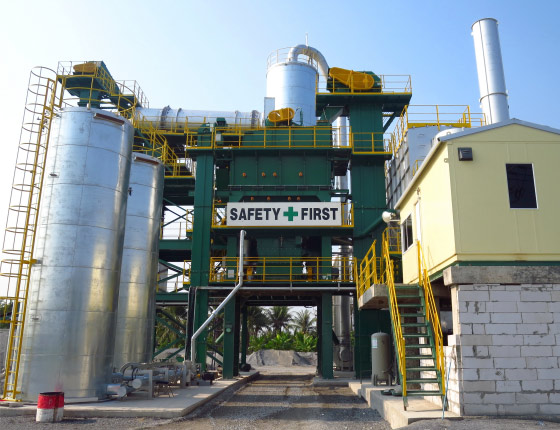 Q1
What are the reasons for you to choose
the Nikko brand asphalt mixing plant?
We have done a lot of researches on asphalt mixing plants on different aspects and came to the conclusion that Nikko is the best manufacturer. One main reason is that Nikko is a Japanese brand and we have trust in Japanese products. In addition, we have been using another plant originated from Japan for many years, and have decided that it is time to get a new one also from Japan.
Q2
On the same plant site there was an asphalt mixing plant by another manufacturer, what are the reasons for you to switch to Nikko's asphalt mixing plant?
Firstly, we were looking for a plant that can provide us with solutions to dust pollution.
Secondly, we needed a recycling unit and after looking into plants of different manufacturers we decided that Nikko is the best choice for our company.
Q3
How would you compare Nikko's asphalt mixing plant
to other manufacturers' plants?
We have three asphalt plants by other Asian plant manufacturers, but we prefer Japanese products because they are more competitive and the asphalt mixing plant has higher capacity. Nikko explained to us the newest technologies and the mechanism of recycling system. Together with the support from another Japanese construction company we were able to purchase a plant from Nikko that serves our company's needs the best.
Q4
What are your reviews for Nikko's plant
after starting operation?
Most asphalt plants of other manufacturers cannot achieve the theoretical capacity, but Nikko plants can attain the maximum capacity as stated in the specifications and product catalog. Also, production is fast and operation is simple. We are also satisfied with the after sales service.
Q5
Are there any requests for Nikko?
We hope that Nikko can further enhance the after sales service, for example, to send engineers to our site every year to check the plant's condition and give us a report including details about the spare parts that need to be exchanged. It would be great if our operators could receive trainings or advice on how to operate the plant efficiently as well. We purchased Nikko's plant not only for a one-time project but for long-term benefits.
Q6
Would you recommend Nikko to others?
Yes, considering the balance between costs and product quality, Nikko is definitely a bargain, especially for mid-high range to high end constructions companies.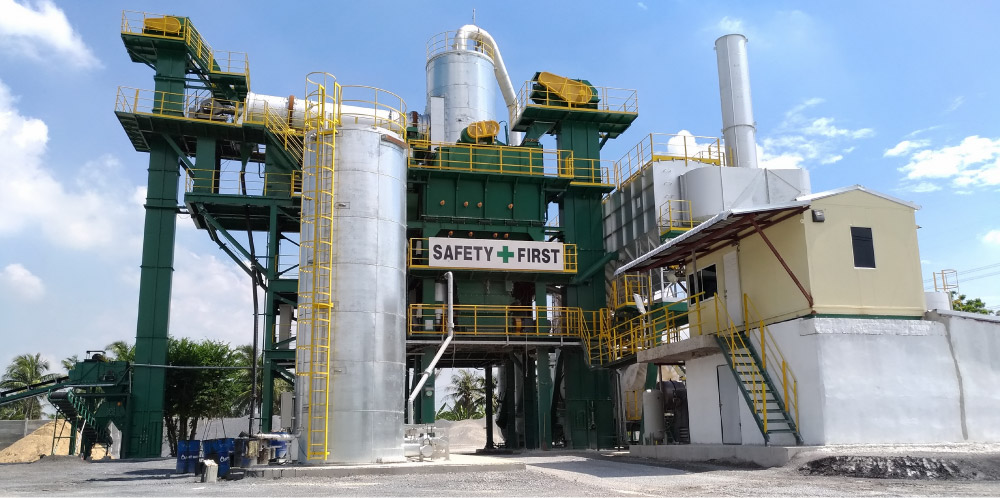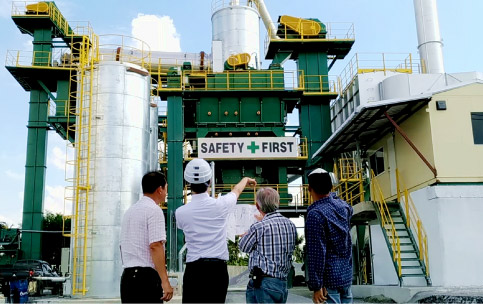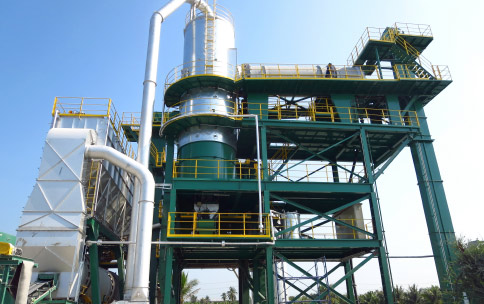 Customer's Voice
Need a solution for your plants?